3 Light-Texture Sets - Painted, Hype, Neonstrings
Rules for usage:
-Credit me when you use my textures!
-Do not post them on another site without asking me first!
-Do not use them for anything that you make money with!
-Comments, critics, suggestions etc. are more than welcome!
-Friend me, if you want to, to keep up with my work.
PAINTED
Preview:
Downloadpage:
FIND "PAINTED" HERE
HYPE
Preview: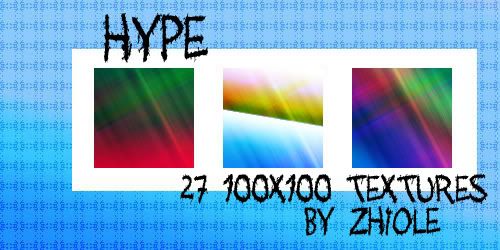 Downloadpage:
FIND "HYPE" HERE
NEON STRINGS:
Preview:
Downloadpage:
FIND"NEONSTRINGS" HERE
Comments {0}